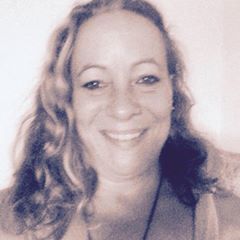 Sima Figueiredo, LMT  is a graduate of the massage therapy program from the school Branford Hall in Springfield, MA.
Sima specializes in Swedish and therapeutic massage to provide relaxation, reduce accumulated stress in the whole body and improve a clients overall wellness. Her clients also love her Hot Stone Massage – they say "she rocks!"
Sima also works with clients to relieve pain, facilitate healing and rehab from injuries.
Abundant Wellness Center  94 CHICOPEE ST., RTE #116,  CHICOPEE, MA 01013                             To contact us or schedule an appointment CALL (413) 592-2828  or EMAIL    info@abundantwellness.net
Testimonials:
Massage Therapist Sima Figueiredo has, using shoulder massage, all but eliminated a longstanding facial tic that has embarrassed and inconvenienced me for years. The doctor was amazed and I am so grateful. Sima is a genuine Healer. It seems miraculous to me and I cannot praise her highly enough. Thank you, Sima!   ~ PK
Massage Therapist Sima Figueiredo is an angel. Before I had sessions with Sima I could not turn my head to see out of my rear window of my pick-up truck. I was in pain. Now I can turn my head with ease and pain free. Sima also gives a fabulous body massage. I leave my  sessions every week 100% satisfied. Thank you Sima. Eric L.