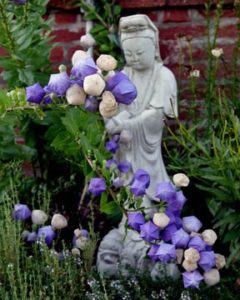 "Promoting Health Naturally ~ AWC is a place where Holistic Health Happens"
Abundant Wellness Center is committed to the delivery of quality services, workshops, classes and metaphysical merchandise that educates, heals, transforms and inspires our community and nurtures the world. The award winning therapists, practitioners and associates combine their best efforts to insure all services are professionally given with respect and sensitivity to every client and friend of the Abundant Wellness Center.
The Collaborative Mission of AWC's Community:
"Creating a positive change in your lifestyle can be challenging; thus having a community of caring skilled practitioners added with the convenience of a safe accessible space would only enhance your quest for that healthy goal. We are here for you!" ~ Abundant Wellness Center
PLEASE  NOTE:  
We are a 'scent free' and  'shoe free' environment throughout the inside of the building so we encourage you to bring slippers or non-street shoes.  Due to the increasing number of sensitivities we ask that you do not wear any colognes, perfumes, scented lotions or scented hair products when coming to the Abundant Wellness Center.  Thank you for your support!
Abundant Wellness Center is the Center of choice for self-care, health and wellness for the city of Chicopee and the Greater New England area. What people frequently say about the Abundant Wellness Center and its associates is; "I love the energy here!" and "The folks here are so friendly and helpful!"
Abundant Wellness Center  94 CHICOPEE ST., RTE #116,  CHICOPEE, MA 01013                             To contact us or schedule an appointment CALL (413) 592-2828  or EMAIL    info@abundantwellness.net