"AWC is a place where Holistic Health Happens"
The Collaborative Mission of AWC's Community:
"Creating a positive change in your lifestyle can be challenging; thus having a community of caring skilled practitioners added with the convenience of a safe accessible space would only enhance your quest for that healthy goal. We are here for you!" ~ Abundant Wellness Center

The Abundant Wellness Center's General Policies:
1) We are a SCENT-FREE environment! Please DO NOT wear any type of cologne, perfume, scented lotions or scented hair products as several people here have sensitivity to them.
2) We are a SHOE-FREE environment inside the building so we urge you to bring slippers or indoor shoes if you'd like.  Heads up – after a heavy rain or the winter's thaw the parking lot is generally a bit muddy.  We encourage clients to wear rubber boots like rain slickers or shoes that aren't your Sunday's best. Thanks for understanding! 
Weather Warning:
Changes in our hours due to inclement weather will always be posted here in red! Our weather cancellation policy is different that our regular 24-hour cancellation policy.  So if you feel the need to stay home and not chance driving about during inclement weather – PLEASE let us know and we'd be happy to reschedule your appointment – and please leave a message in case we're out shoveling! Snow & Sleet Storm coming for…  we'll keep you posted!

November Calendar Overview ~ Classes/ Workshops/ Special Events:
Note: NO Tai Chi class on Wednesday, October 31st – class will resume on Wednesday, November 7th 
Tai Chi/ QiGong
Yoga
Empowering Your Empathic Path
Monthly Moon Group
In-Tu-It Art
Akashic Records Reading
Readings – Intuitive Psychic Medium Angel Oracle Tarot
An Evening of Messages
Monthly Detoxification Sessions
Shamanic Healing Session
Reiki Training and Reiki Energy Share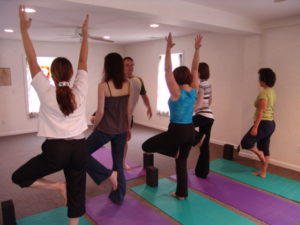 November 2018 ~ Monthly SPECIALS:
>  ½–HOUR Reading with Kim Pearson !   Kim is a gifted Medium/ Oracle Reader and is available for readings here at the Abundant Wellness Center by Appointment. For the month of October she will be doing ½-hour readings for $40  (reg. $50).  Call to book your appointment.
> NEW – Kansa Ayurvedic Technique using a special wand with healing metals that helps to detoxify the physical body and align the subtle energy bodies. Can be used on the feet, back, face or anywhere on the body that needs detoxification.  ½-HOUR Kansa Treatment ~ Intro Rate $40 (reg. $60)
> November Birthdays! Happy Birthday Blessings to those of you born during this month. We invite you to come in and experience  60 minutes of relaxation during this Birthday month. Show us your ID to prove your date of birth & we'll take an extra $10 off your Massage or Reiki session*  *Some restrictions may apply.  Offer expires last day of the month.
Save the Date:
Visit us at the Natural Living Expo on 11/10 & 11/11 @ Royal Plaza Trade Center 181 Boston Post Road West, Marlborough, MA. Exciting news – Debee Boulanger will be an event speaker at the Expo on Sunday 11/11 @ 3:30pm in the Sterling Room – Topic is on High Vibrational Blessing©.
AWC's Practitioners' Bios: lineup for the Natural Living Expo – Royal Plaza Trade Center in Marlborough, MA – Sat. November 10th (9-6) & Sun. November 11th (10-5)
Susan Lecuyer is a Shamanic Practitioner in the Peruvian Lineage whose healing roots go back thru lifetimes. Shamans are healers who work in multi-levels of the luminous spheres. A Shaman is a "see-er" who locates stagnated energy & disturbances in the body which contribute to stress and poor health. Susan is a Shaman who can remove these imprints thru Chakra Illumination, Extractions, Journeying, Soul Retrieval – using her Mesa during a session. Susan also assists clients to see their life circumstances & patterns in new ways. The healing Susan facilitates will take place on multiple levels (body, mind & spirit – past, present & future). Susan is also a Certified Reiki Master/ Teacher in the Usui Tradition. (Available Saturday & Sunday)
Sharon D'Angelo is a gifted Psychic Medium and welcomes loved ones who are in spirit to come through in her readings to give healing, loving and meaningful messages. She works with her spirit guides, always coming from a place of love and healing. Sharon is also a Certified Tarot and Oracle guide. She uses a variety of Tarot and Oracle cards to provide her clients with guidance, getting to the matter at hand and discussing where any obstacles may be. Sharon uses a coaching style, making her readings very empowering and she is a firm believer in free will and understands that we can always change our path and move in a different direction. (Available Saturday only)
Chris Covert is an experienced Psychic Medium, and Shamanic Healer. He works very closely with his mother, spirit guides, and angels. Most of his information comes through in pictures or in words, but he will often feel sickness/pain in others and is instructed on how to heal them. Chris provides readings through psychometry, picture reading, mediumistic, pendulum, or intuitive tarot/oracle cards. He is clear that this is his life's purpose, to provide messages of love and healing to those in needs and to provide them with as much guidance and support that he and his Spirit team can give. (Available Sunday only)
Kimberly Pearson is a talented Psychic Medium who welcomes loved ones who are in the spirit world to come through in her readings to give her clients heart-warming messages. She works with her spirit guides, always coming from a place of love, light and healing. Kim has extensively studied tarot with Gary McKinstry, as well as mediumship with Gary McKinstry and Tony Stockwell. Kim's passion is to help others heal on the deepest level of the mind, body and soul. She uses her gift of mediumship in all of her work. (Intermittent readings Sat. & Sun.)
AWC Annual One Stop Shop Holiday Extravaganza & Christmas Bazaar 
Saturday December 1st & Sunday December 2nd ~ stop by anytime between 10m – 5pm ~ no appointment needed*
On 12/1 & 12/2 – Everything Retail is on sale – 20% to 85% off ~ Jewelry, Crystals, Selenite & Salt Lamps, Sage, etc…
Gift Certificate Specials ~ 1 hour massage or reiki only $55 ~ ½ hour reading with Sharon, Kim or Chris only $50 purchased either day.       
*Must be present to purchase Gift Certificate Specials on 12/1 & 12/2 – no phone orders!
We will have a sale throughout the rest of the month of December (3rd – 31st) 10% off our retail
>Purchase 1 to 3 Gift Certificates for 1-hour massage or reiki only $60 each (reg. $65)
>Purchase 4 or more Gift Certificates for 1-hour massage or reiki only $55 each (reg. $65)
>Purchase Gift Certificates for ½-hour reading (with Sharon, Kim or Chris) only $50 (reg. $60)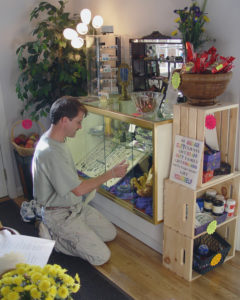 Visit the Shop:

Come support a local small business and find very special unique and affordable gifts for your loved ones ~ stones and crystals, Himalayan salt lamps, incense, sage, jewelry, pendulums, Divination cards, books, CW Hemp products, Select CBD Products, essential oils, Garden of One and Herb Pharm healing products, and a whole lot more!

The Abundant Wellness Center's Operational Policies:
1) There is a 24 Hour Notice of Cancellation Policy. Full Payment is Due if we are not notified within 24 hours if an appointment needs to be cancelled or changed.  Missed appointments (no shows) fall under the 24 hour cancellation policy.
2) All sales are final. Gift certificates can be used for an appointment or product or given to another person.  Purchased class series are to be used with the initial instructor and can be given to another person if one is not able to complete the class series.
3) It is best to pre-register for any event. A pre-registration is a reservation for your space in the class, so please let us know at least 72 hours in advance if you will be unable to attend; this will allow us to offer your spot to another client.  
Are you looking for a sanctuary for your healing journey? Think about all the wonderful ways of creating well-being and enjoying health benefits from healing yourself using holistic alternative therapies and preventive medicine like acupuncture and acupressure, therapeutic massage, deep tissue and sports massage, energy medicine, reiki and energy work, reiki training, intuitive readings, psychic mediums, tai chi and qigong, foot reflexology, psychic fair, detox sessions, beginners yoga, Ionizing foot bath, far infrared sauna, spiritual and metaphysical, stress reduction and relaxation, past life regression, tarot reading classes.  Abundant Wellness offers these and many more Holistic Alternative Therapies to clients in the greater New England Area. In our meta physical gift shop we carry a very large selection of stones and crystals, as well as selenite and salt lamps, jewelry, sage, incense, Divination cards, pendulums, OrgoneIAM, essential oils, Garden of One and Herb

Are you looking for a space to teach a class or hold a workshop?  Some of the requirements to present at AWC are: You must have a starter group of 3 or more people already interested in taking your class/workshop.  You must have had training or certification in your subject matter. You must be respectful towards other practitioners and their services at AWC. AWC offers promotional support via advertising in our monthly calendar, newsletter, blog and website. If you think this is something we can help you with please contact Debee or Susan @ 413-592-2828 and we'll see what we can do.

Abundant Wellness Center
94 Chicopee Street
Chicopee, MA  01013
(413) 592-2828
info@abundantwellness.net
To contact us or schedule an appointment call (413) 592-2828      ~~~~~~~~~~~~~~~~~~~~~~~~~~~~~~~~~~~~~~~~~~~~~~~~~~~~~~~~~~~~~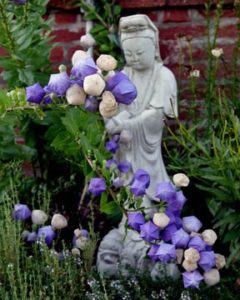 Testimonials:

"The Abundant Wellness Center is an oasis of calm in the center of my very busy life. Quality practitioners offer numerous ways to de-stress and revitalize. The Abundant Wellness Center is an integral part of my self-care routine." ~ Gina
"After my truck – an 18 wheeler accident, my spirit and body was in trauma. It felt like I was wrapped in an eggshell, ready to shatter at the slightest touch. Debee's full body massages helped me reclaim my movement, but most importantly, my self-image." ~ Claire O'Brien, Springfield, MA 
"I am amazed every time I leave a session with Susan. A total relaxation of mind, body, and soul." ~ Robert Houle – 12/1/17
"I've taken Reiki levels 1-3 with Susan. I recommend any one who is looking to begin they're spiritual journey and Reiki to take it with Susan. Her classes were very in-depth. The classes were very educational & informative. Her knowledge is extraordinary. Her pricing is fair & affordable. You will leave any level of her Reiki classes well informed and confident in your own abilities. Susan is always available for questions and or support. She is the Best teacher and spiritual mentor. Not only that, the staff at Abundant Wellness are always so pleasant & helpful. It's such a beautiful vibe every time I visit Abundant Wellness. " ~ J Cotto – 9/21/18
"Acupuncture – I can't believe it! For the first time in 2 months I don't have a headache. After the car accident I thought I would have that headache forever. Now I have my life back. Thank you Terry." ~ C.F.
"Don't ask me what got me to try acupuncture, I hated needles and didn't believe in Chinese herbs but a friend recommended Terry and I was desperate for help deal with my chronic health issues. Terry was very patient through my anxiety. With acupuncture and Chinese herbs, we got my chronic health issues under control. I always leave Terry's office feeling relaxed and rejuvenated. I've been to other acupuncturists since, but Terry is the best. Terry is awesome!" ~ M.S.
"I get my massages with Lisa Seder at Abundant wellness and Lisa gives a fantastic massage, but recently I had a hot stone massage and OMG ! It was too wonderful for ! The moist heat really helped my arthritis and my normally cold hands and feet have never felt warmer ! Treat yourself … You will LOVE it !!!"  ~ GM
"Kate is my go to massage therapist. She is accommodating to what I ask for as well as finding those tight places that need attention. Kate is friendly, helpful and knowledgeable. I recommend going to see Kate." ~Sharon Turcotte
"Leigh's style, technique and energy is amazing. The benefits of just one reflexology session was quite remarkable. I have a chronic condition in my shoulder which is often painful, Leigh's reflexology offered substantial relief." ~ C.C