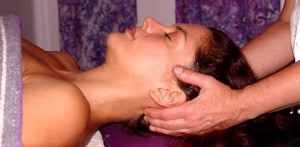 Shamanic Multi-Dimensional Transformation* is a Higher level of healing with the New Paradigm! Working with the Highest Vibrational Energy from Source and the Violet Flame, this work can help one with deep releases and healings in this life as well as past lives. This type of energy healing session can include working with mysts, essences, stones & crystals, as well as auras, polarities & chakras. During this session, one can experience a type of Shamanic Soul Cleanse with Chakra Illumination*.
1-HOUR ~ $80-$100     1 ½-HOUR ~ $120-$150
*Available with Debee Boulanger, LMT
To find out more about this service
At this time the whole earth and humanity are making a multidimensional shift. New Paradigm Multi-Dimensional Transformation (NPMDT) is a system that is transformational, assisting people to become free from fear, to step into their power and live more and more from their true essence. This transformation has a healing effect on the individual which can affect them on a multi-dimensional level with spiritual healing, physical healing, psychological healing and/ or emotional healing. To make it a little easier to improve health, we also offer other Holistic Alternative Therapies to clients in the Chicopee and Greater Springfield area of Western Mass, including Hampshire and Hampden Counties, as well as Northern Connecticut.
Abundant Wellness Center  94 CHICOPEE ST., RTE #116,  CHICOPEE, MA 01013                             To contact us or schedule an appointment CALL (413) 592-2828  or EMAIL    info@abundantwellness.net