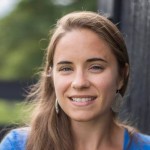 Kate Coleman, LMT is a licensed massage therapist and a registered occupational therapist. She  acquired her massage therapy certification from Springfield Technical Community  College in 2012 after graduating with a sports medicine degree from Westfield  State University in 2011. She furthered her education by receiving a masters in  occupational therapy from Bay Path College in 2014. She focuses her work from a functional point of view. She will often ask what an individual does for a living and then hones that knowledge into her work. Her techniques are myofascial release, active release, deep tissue, sinus relief, swedish (relaxation) massage and Visceral Manipulation. She is certified in pediatric myofascial release (MFR) and Visceral Manipulation (VM).
Testimonial 1/5/18
I have been seeing Kate for the last 6 months. She is amazing! At the beginning of each session she spends a few minutes checking in to see what my current issues are. She uses the information she gathers to adjust her techniques to meet my needs. I am impressed with the numerous techniques and strategies that Kate has used to alleviate my tension and pain. Her keen insight into the human body allows her to design a perfect massage that leaves me feeling relaxed, refreshed, and pain free.
Phyliss Marshat Moriarity
Testimonial 1/31/18
Kate is my go to massage therapist. She is accommodating to what I ask for as well as finding those tight places that need attention.
Kate is friendly, helpful and knowledgeable. I recommend going to see Kate.
Sharon Turcotte
To contact us or schedule an appointment call (413) 592-2828